When it comes to vitamin D, I do things a little bit different than what most people do…
I started learning about vitamin D because my levels were low…
I didn't know it at the time, but I just knew that there was something wrong with me and I didn't know what…
I was tired all the time, would toss and turn all night and my hair was falling off in clumps…
When I went to see doctors about this, they would say there was nothing wrong with me…
"You're crazy!"
… but I was pretty sure that what I was going through wasn't normal…
I started reading up and came across vitamin D…
When I asked to be tested for this, they were hesitant… apparently checking my vitamin D levels wouldn't tell them anything about what was going on with me…
Turns out I was low in vitamin D and so my journey to understand vitamin D began…
The reason why I see vitamin D a little bit different than most people is because I didn't learn about this from health books or doctors…
I learned about this from brewing beer…
I started out looking for ways to get more energy…
At first I thought I had low energy because of hypothyroidism (low thyroid function)…
… but lucky for me, I had learned about how energy is produced thanks to brewing literature…
In the book "Froth – the science of beer" by Mark Denny, I learned that energy is produced by the mitochondria as ATP… So if you ever go to the grocery store and you feel drained like you just ran a marathon, that means you ran out of ATP and need to recharge…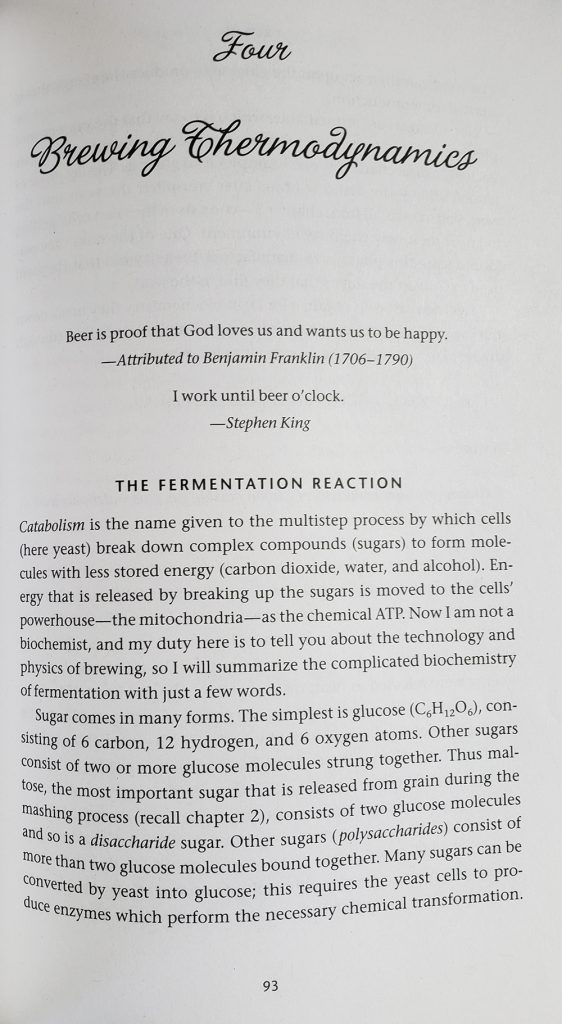 So how do you produce more energy?
Our bodies are made up of the same cells that are described in brewing literature… they are called probiotics… yeast and bacteria… also known as our gut flora…
80% of our immune system is our gut flora…
Just like brewing beer, the health of our gut flora depends on
#1 Water
#2 Minerals
#3 pH
#4 Temperature
#5 Probiotics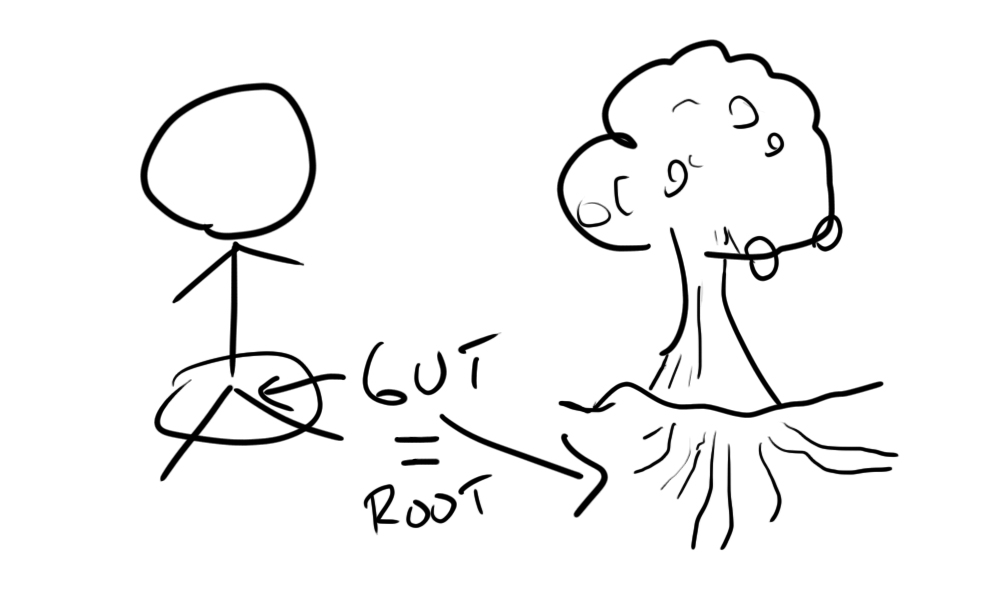 Take the health of a tree for example… when all of these conditions (water, minerals, pH, temperature and bacteria) are ideal and you add a little bit of sunshine, you get growth…
That's because when the root system of a tree is healthy it can digest nutrients in the soil and absorb those nutrients…
The body is the same way… when your gut is healthy you can digest food properly and absorb nutrients…
When you have low vitamin D, your gut flora gets weak and you can't digest or absorb nutrients properly…
Without nutrients, you can't grow hair, you can't produce hormones like the sleeping hormone melatonin…
When it comes to sleep, it's important to understand that Vitamin D activates hormones like serotonin, serotonin turns to melatonin, and melatonin is the sleeping hormone…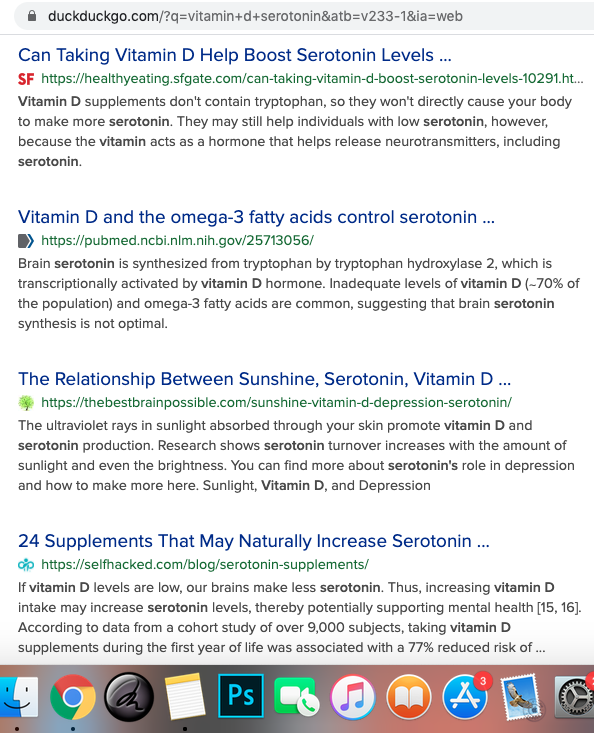 Without vitamin D you get neither serotonin or melatonin…
Which is why people with low vitamin D are often experiencing depression, anxiety, poor sleep and hormone imbalances…
When you understand vitamin D you can start to improve your sleep like Ina did when she went through our Bootcamps


Sleep is important, but more important is knowing that what activates the immune system is vitamin D…
If you do a search online for "Vitamin D Immune System" you'll see that your immune system depends on vitamin D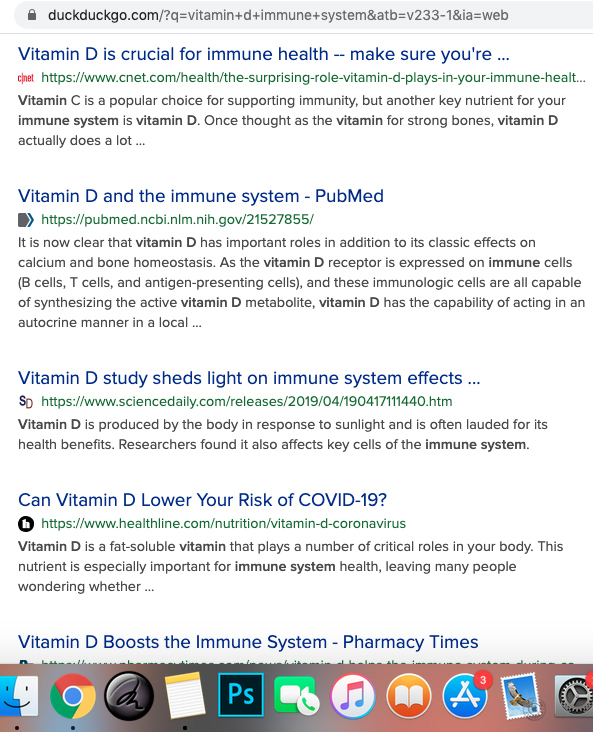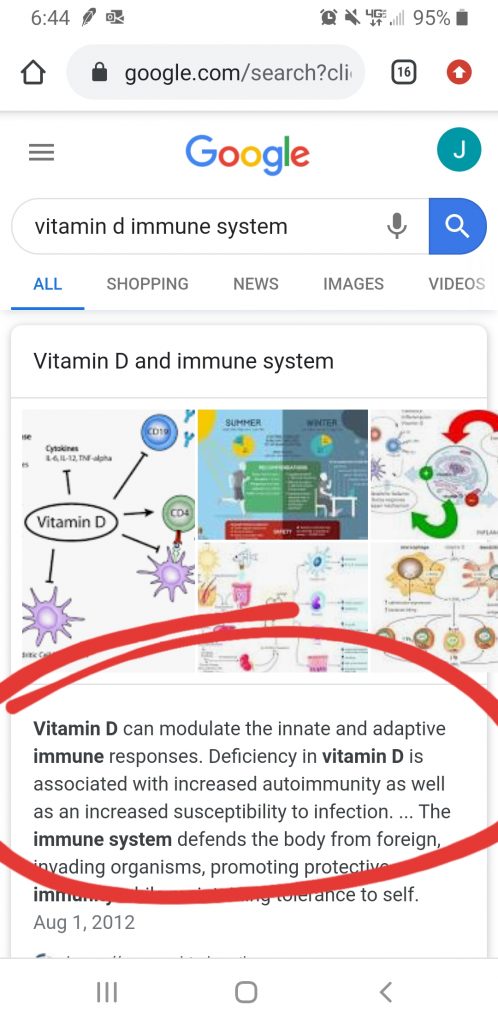 The cells of your body are called cells because they are battery cells… they produce and store energy…
That energy is needed for growth and when it comes to the body… healing…
Your body is constantly regenerating itself… it is constantly building new cells and vitamin D is the fuel that gets these cells going and replicating…
Vitamin D increases voltage…
Low vitamin D lowers voltage… it lowers pH of the body… When the pH of your body drops you create an environment that allows bad bacteria to wake up and start eating you…
A common mistake people make when trying to raise their vitamin D levels is to take the wrong supplement…
Most people I talk to are taking 3,000-5,000 IU's of "vitamin D" a day… some are taking upwards of 50,000 IU's… but no matter how many IU's they take, their sleep doesn't improve…
To me that doesn't make sense because raising your vitamin D levels should improve your sleep and energy… so forget about lab numbers and focus instead on the end result which is to get deep restorative sleep…
I feel like the only thing some of those supplements do is make your lab numbers look normal without actually being normal… I don't know… all I know is that when you raise your vitamin D levels naturally you will get the best sleep ever…
You can raise your vitamin D levels in one of two ways…
#1 Sunshine exposure
The problem with sunshine exposure is that if you have a weak immune system, chances are you have a toxic lymph system which means you'll get sunburnt before you get any significant amount of vitamin D from the sun…
That doesn't mean sun exposure is bad or unsafe… it just means you've neglected your body and need to learn how to fix it…
To get vitamin D from sunshine exposure you need to be hydrated, have good levels of cholesterol, good healthy fats in your diet, a clean lymph system, a well functioning liver, a well functioning kidney and a healthy gut…
Most people don't meet this criteria which is why I don't recommend getting vitamin D through sun exposure until phase 3 of the Beer Diet Project journey where we go into cleaning the lymph system and have had a chance to work on all the requirements for safe sun exposure…
The reason I measure my vitamin D levels based on the quality of my sleep is because when you measure it based on blood samples, you measure vitamin D3 produced by the liver which is not the active form… the body needs to convert that D3 vitamin into the active form which is what the kidneys do for you… that's why some people taking 3,000 – 5,000 IU's (or more) can get their vitamin D levels to show up as "normal" (or high) on paper, but since they are taking the inactive form of vitamin D they still don't get good sleep…
So if you are not having vivid dreams when you sleep then the better approach is to add foods to your diet that help you raise your vitamin D…
#2 Foods That Raise Your Vitamin D
The problem with diet is that you need probiotics and a healthy gut to make vitamins…
All vitamins are created through the fermentation process… for that you need strong probiotics… for strong probiotics you need vitamin D…
That puts people in quite a predicament… a catch 22… because if you have low vitamin D, you likely have weak probiotics and will struggle to make vitamins in your gut…
Foods don't have vitamins… they have the nutrients needed for probiotics to turn them into vitamins…
If you have a weak immune system (low vitamin D), then even if you eat foods that "have vitamin D" like mushrooms, you won't get vitamin D because you don't have the right environment or strong enough probiotics to make vitamin D out of mushrooms…
Cod liver oil is another great dietary source of nutrients that would turn into vitamin D… but again, if you have weak probiotics, then you won't get vitamin D because your digestion and nutrient absorption will be weak…
Some people are not able to digest fats so they steer away from fish oils…
That's why I personally used fermented cod liver oil + butter oil because the word "fermented" means that it has already been digested and vitamins have already been created…
Fermented cod liver oil doesn't require digestion like regular cod liver oil… the keyword is "Fermented"…
The vitamin D in fermented cod liver oil + butter oil is what gave me that kickstart to strengthen the probiotics in my gut… strong probiotics means a strong immune system… that means your digestion will begin to improve…
"… but Jorge, I am vegan"…
Here's where I have to emphasize that each step of the beer diet project is about an end result, not about following a specific diet… It's about understanding food so you can use food as medicine…
Let food be thy medicine and medicine be thy food

Hippocrates
It's not about water and minerals, it's about hydration… it's not about fermented cod liver oil or even vitamin D per se, it's about getting deep restorative sleep which can only happen if you get REM sleep and have vivid dreams… you can measure your vitamin D levels by the degree that you feel coming out of a dream into a waking state and feel refreshed upon waking up…
That being said, I can't force people to change their diet… I too went on a raw vegan spree… I was using a vegan vitamin D3 supplement which is good and I still recommend, but that didn't help me get good sleep…
No amount of IU's helped me get good sleep either…
So this is a fork in the road…
#1 If you are getting good sleep then that means your vitamin D levels are good and you are good to move on to the next step…
#2 if you are not getting good sleep, then you need to find a way to raise your vitamin D levels… the rest of the program won't work if you skip this step… you must get good sleep!!
If you are on a vegan diet, then this is where you may need to dig deep and ask yourself if you are creating an identity such as "I am vegan" which could be a self identity limiting you from healing…
How do I know?
Because I went through this myself…
"I am" are the most powerful words because whatever you attach to them, you become it…
When I went raw vegan, I created an identity for myself… I identified as being vegan and would say "I am vegan"… so I was… but I had low vitamin D and poor hormone production that I could not fix on a vegan diet… doctors were telling me I was going to have to take hormones for the rest of my life and I did not want to be enslaved by the modern day healthcare system (which is more of a sickcare system to me)…
… then I found my true self… my true self has no identity… "I am"… I'm neither vegan nor carnivore, I just am… I have no identity…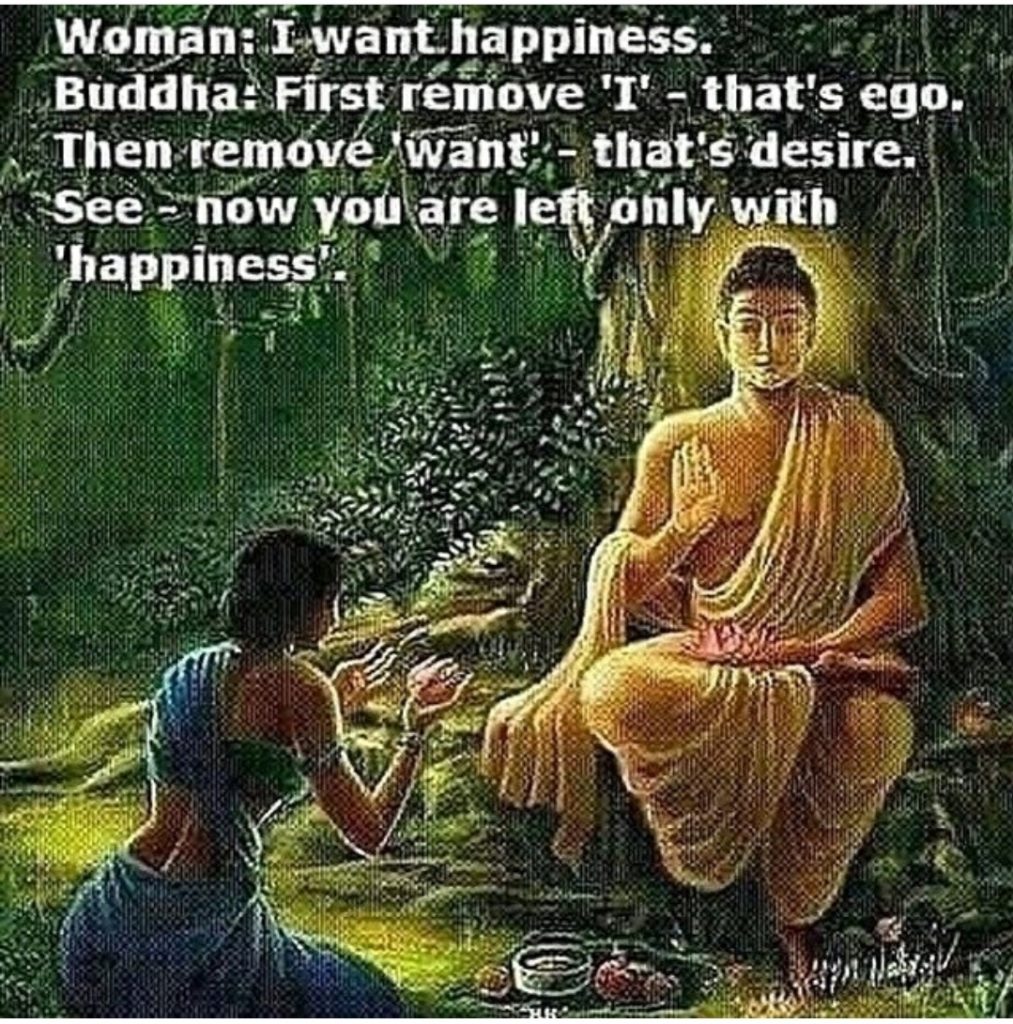 Losing the vegan identity allowed me to use all food as medicine and restructure my gut flora… I'd rather use food than man made junk… you don't have to stop being "vegan", but if your current diet isn't working, then what choice do you have?
I still go on raw vegan sprees… and later in the program I will actually be covering how to use a raw vegan diet to raise your energy and vibrate at higher frequencies…
You first have to learn how to get physical energy and then you can use a plant based diet to raise that energy…
That's what I do, but am aware of the identities I create and manifest so that they don't get in the way of healing the body… you can't be afraid of food… fear is just lack of understanding…
Transformation requires one to let go of the old self, the old identity so you can create a new you…
Let me be clear and emphasize that as you advance on the Beer Diet Project journey you will learn how to use both animal based foods and a plant based diet because both are needed to improve gut health and grow probiotics…
Here's an explanation of why you may not be able to raise your vitamin D using sunshine alone and why I start off with diet as a way to raise your vitamin D…
On the next lesson you are going to learn about foods that help you uptake and use vitamin D…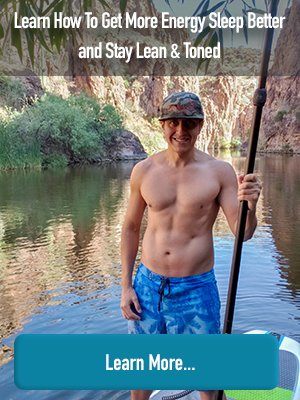 Already have an account? Click here to login