The only person that can decide which diet is best for you, is you!
When people ask me about whether to do a nose to tail carnivore or a raw vegan diet, my answer is that you can screw up both…
When it comes to diet, there's what you NEED to do, what you SHOULD do and last whatever the "F" you WANT to do…
I've done both raw vegan and nose to tail carnivore for extended periods of time… there is a time and place for both so let's start with why did I go raw vegan?
NEED…
When I started my journey, I had a lot of digestive issues and could not digest food… at that time, eating meat, dairy and other animal based products was simply not happening… I would get gas, bloating and constipation…
So out of necessity, I needed to find a way to nourish my body…
I started out by drinking a lot of green juice and this taught me an important lesson…
SHOULD…
I should detox my body and that's an important reason why I should include plant based foods in my diet…
I have to say that going raw vegan was an amazing experience… I found it easier to meditate and I enjoyed a calm mood… I started to grow spiritually and gained an appreciation for nature and growing consciousness… but I wasn't ready for that because of my wants…
WANT…
At that time I wanted to fit in… going raw vegan meant that I had to embrace being the black sheep of the family… I was going to be the odd one out of my group of friends…
It wasn't easy, but I stuck with it until I found myself in a different phase of life and back to needs…
Overall I had great positive results by going raw vegan and detoxing my body…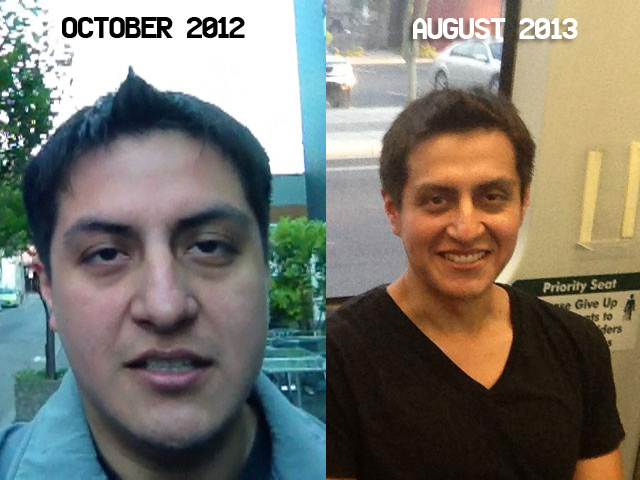 I had one big problem that I simply could not solve on a raw vegan diet…
I had low hormone production…
What foods do you NEED to eat for your body to produce hormones?
Saturated fat and cholesterol…
Going from raw vegan to nose to tail carnivore was an interesting transition… I had been reading all kinds of things about being humane and ethical on a raw vegan diet that I almost felt guilty transitioning back…
The more I learned about how food is made, I found that a lot of vegan food is actually quite inhumane and unethical… commercial almond milk production for example, causes a lot more harm to the environment and it isn't healthy… they grow almonds in what's called mono crops and you can look up how bad that is for bees and the environment…
You should also know that almonds have a lot of anti nutrients… unless you are drinking almond milk made from raw unpasteurized almonds that have been soaked or sprouted, then you are consuming a lot of anti nutrients that are bad for you…
Being humane and ethical is not a vegan thing… you can be humane and ethical on both a nose to tail carnivore diet and vegan… you can be inhumane and unethical on both as well…
Regenerative farming or biodynamic farming is what you are looking for if you truly care about being humane and ethical because this focuses on creating life and diversity which is done by taking care of the land…
It's not about whether vegan is better than carnivore or vice versa, it's about knowing how your food is grown… Both diets can be good if the food you eat is grown using regenerative or biodynamic farming practices… that's what makes both animal and plant based food healthy…
The principles of regenerative or biodynamic farming are all about creating life…
#1 They strive to build soil rather than reduce soil. Similarly, with my diet, I strive to build up my gut wall lining rather than damage it. Food grown using farming practices that reduce soil are the same foods I avoid. Food grown using farming practices that build soil are the foods that I look for.
#2 Regenerative farming strives to increase water in the landscape, it strives to hydrate the landscape. That means that creeks should be getting or maintaining water rather than dry up. I do the same with my diet. My goal is to hydrate and stay hydrated. Most gut issues start with dehydration.
#3 More diversity in the landscape adds to the health of the land. Rotating crops, adding diversity of plants and animals increases diversity. Monocrops reduce diversity. You need both plants and animals working symbiotically, meaning they mutually benefit each other. More plants allows more animal life, and more animal life allows more plant life. Together they increase the diversity of soil microorganisms, which are the probiotics that live at the root system of plants.
In diet, the same is true. A "monocrop" diet would be like trying to supplement hormones, or one single vitamin or one single strain of probiotics. The microbiome is healthier when it has diversity. You must learn to use both animal and plant based foods symbiotically. A nose to tail carnivore diet can be good, just like a raw vegan diet can be good, but if you can make them work symbiotically, you get full diversity.
#4 In regenerative farming practices, health and disease are simply a report card of the environment. That means that if animals or plants get a disease, they are not treated with medication, fertilizers, etc. Instead, a farmer looks at the environment. They look at the quality of water, minerals, pH, temperature, and bacteria which together make up soil health. I believe the human body works the same way. It all comes down to gut health which also depend on water, minerals, pH, temperature and bacteria.
#5 Regenerative farming uses a fertility program that runs on solar driven carbon. That means the focus is to get plants to pull carbon dioxide from the atmosphere to make sugar that feeds the bacteria and fungi in the soil. Feeding these microorganisms allows them to make nutrients out of minerals in the soil which grows and strengthens the plant and traps carbon in the soil (carbon sequestration). In other words, it's good for the environment.
When I think of gut health, the process is a mirror image. When you eat, you feed the microorganisms in your gut which allows your gut flora to make nutrients out of minerals.
Nature teaches you what you need to know. It's in plain sight. It shows you how you can heal.
Modern day society has the idea that we can own land and therefore land belongs to us. Ancient nutrition is based on the understanding that we belong to the land. If we learn to take care of the land, we learn how to take care of ourselves.
Just like regenerative farming, Beer Diet Project is a regenerative diet.
You are what you eat so the source of your food is more important than debating whether vegan or carnivore is better… if the source of your food isn't good, then neither diet is good for you… that's why I say you can screw up both…
If you are on an animal based diet, you have to worry mostly about the source of your food… for preparation methods, you'll find raw can be very healing if you seek out foods like raw milk, ghee (made with raw milk), raw liver…
For some people that may sound gross or too primal… but to me that's true… raw foods are powerful living and healing foods…
When it comes to a plant based diet, you have to worry about the source of your food, but you must also understand preparation methods like soaking, sprouting and fermenting…
Why?
… because a lot of plants, nuts and seeds are actually toxic and full of oxalates…
Plants don't want to be eaten any more than a cow does, so they have their own defense mechanisms like phytic acid, oxalates, and other stuff that binds minerals to inhibit digestion…
That's why you'll hear things like coffee is bad for you…
Ummm, not necessarily…
Unfermented coffee or coffee that's grown using conventional farming practices is indeed bad for you… it's too acidic…
To reduce acidity, remove anti nutrients and to bring out the benefits of coffee, coffee must go through a fermentation process… and that my friend is good coffee…
Fermentation is key, because the only way you can ferment food is if it has healthy probiotics within it… with regenerative farming practices you strengthen probiotics… with conventional farming (using pesticides, herbicides, or engineered seeds) you destroy the probiotics and fertility of food…
Are you starting to connect the dots and understanding why so many people have gut issues and fertility issues?
Once the source of food and preparation method is taken care of, the next deciding factor is what do you need?
If you are healthy, then you can move on to wants and decide which diet to follow based on what you want…
… but if you have gut issues, then it's going to come down to what you need more so than what you want…
This is why I transitioned back from raw vegan to a nose to tail carnivore diet…
NEED…
I needed to produce hormones so I decided to give nose to tail carnivore a try…
Luckily, by detoxing my body and working on my gut health, I was able to re incorporate foods that I previously had a hard time digesting…
SHOULD…
I learned that I should have some animal based foods in my diet if I want to produce hormones…
This is what led me to my own understanding of how to use diet based on needs, followed by what you should do and last, what you want to do…
I found that animal based foods are really good foods to feed, nourish and build your physical body… these foods are really good for producing hormones, which I'll refer to as physical energy… lower vibration, root chakra type energy…
Plant based foods on the other hand, have been really good foods to feed, nourish and build your spiritual body… these foods are really good to balance hormones and raise the vibration of your energy which I'll refer to as spiritual energy… high vibration, crown chakra type energy…
The question is what do you want to experience?
Physical health?
Mental health?
Both?
Where are you currently at?
This is what Beer Diet Project is about for me…
I'm learning how to care for my body and experience my body…
Going on a nose to tail carnivore diet allowed me to build my body…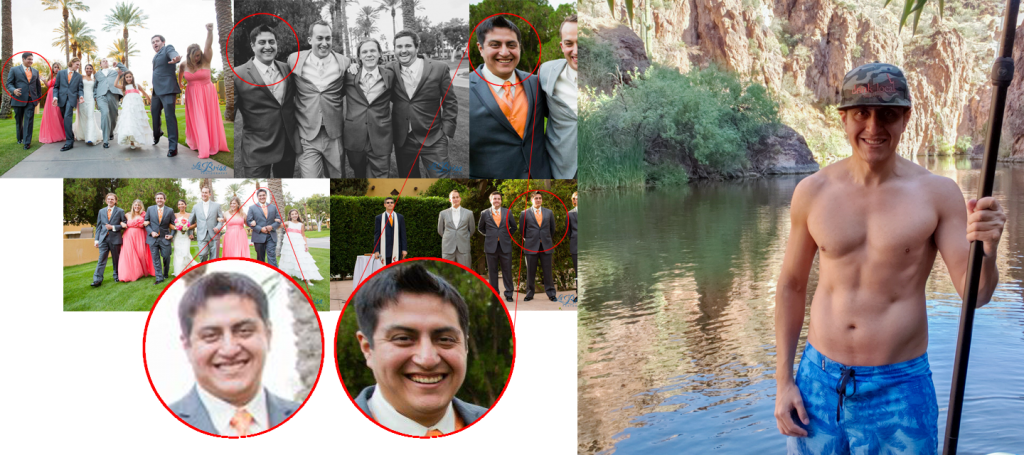 When people ask me about my current diet, the answer is that I'm still learning, researching and exploring…
My process is the same… although now I start by asking "what do I want to experience with my body?"… I keep in mind what I should do and I do what I need to do…
If I want to build my physical body and produce a lot of physical energy, then I will lean towards a nose to tail carnivore…
If I want to grow consciousness and build my spirit, then I lean towards a plant based diet…
Neither one is better than the other, but rather a better tool for different purposes…
When it comes to the Beer Diet Project…
Phase One is about learning how to build your physical body
Phase Two is about learning how to detox which allows you to experience more of your spirit…
Phase Three is about mastery of both…
For phase one I use grass fed beef liver as my main source of nourishment… that's what you need for phase one…
… but I understand if you can't digest animal based foods if you have gut issues… I couldn't digest either which is why I had no choice but to go for blue green algae… blue green algae is my source of nourishment when I'm on a plant based diet…
The biggest thing to understand about either one of these diets is that proper nourishment is what you need to grow healthy probiotics in your gut… ideally you should be able to do both animal and plant based foods… the important part is that you are getting the nutrients you need to grow probiotics because otherwise the lack of nourishment is what makes you susceptible to growing bad bacteria in your gut… lack of nourishment can happen on both a carnivore or vegan diet…
Carnivore diets are good to build your physical body…
Plant based diets are good to detox…
Both carnivore and plant based diets without nourishment makes your body toxic and that's how bad bacteria grows… that's why phase one is all about nourishing the body before moving on to phase two which is all about detoxing…
Detoxing exposes your body to toxins which drains your energy until toxins exit the body… that's why I don't detox unless I have the ability to produce energy…
Toxins block energy flow… that's why removing toxins can seem to give you energy… removing toxins is really just removing things that are obstructing your energy flow… this is key to understand before you start to detox, especially through fasting…
Fasting is a tool you can use to detox on either diet… if your body is producing energy, and then you detox by fasting, you will see good results from fasting…
However, if your body is not producing energy and you detox by fasting, you'll simply experience your body breaking down and energy levels plummet even lower…
My approach to diet is simple… I build energy first… I use a nose to tail carnivore diet to produce hormones, pack on muscle and get a ton of energy…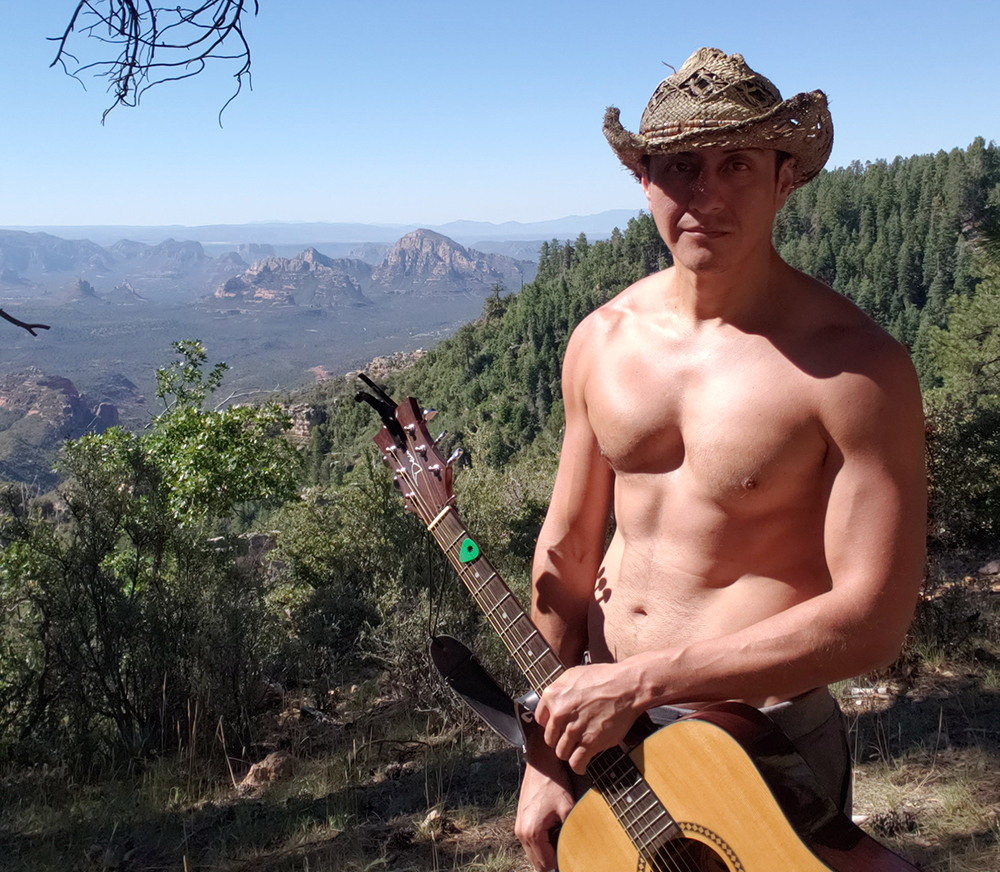 … and once I am certain that my body is producing energy, I practice tuning my body to a higher frequency… that means that I raise my energy… that means that I raise consciousness… I do that by detoxing using fasting and by going on raw vegan diet sprints using the color of foods as a way to increase my vibration…
When you learn how to increase your vibration, you learn how to take the energy produced by your physical body and use it for creative purposes… you learn to tap into your true inner being… that pure light energy that is within you… you begin to experience your true self…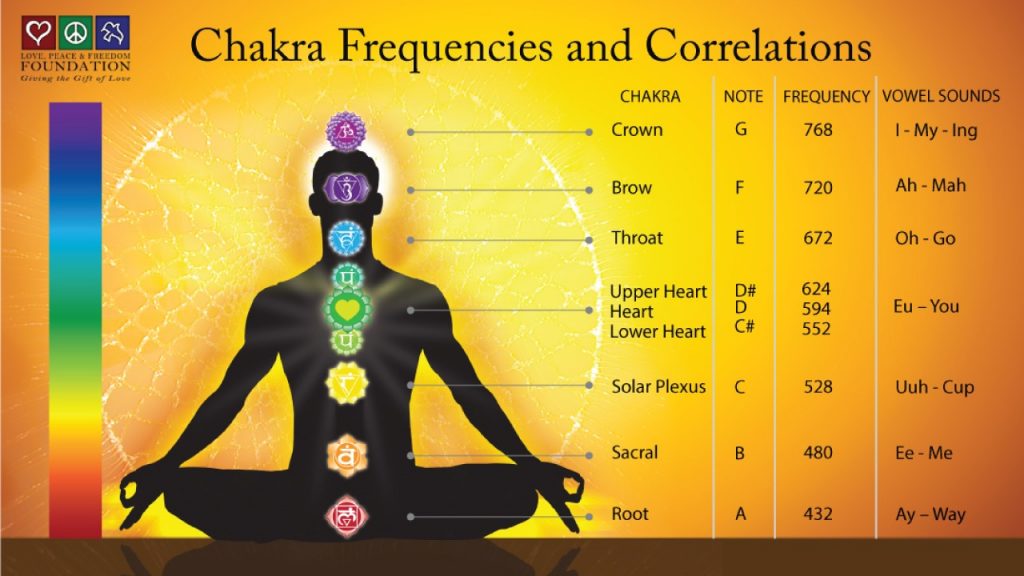 Here's a video where I talk about why I include blue green algae in my diet… notice the color of blue green algae matches the color and frequency of your higher chakras…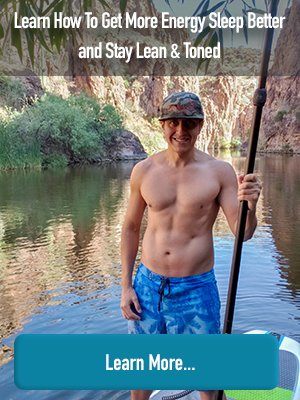 Already have an account? Click here to login