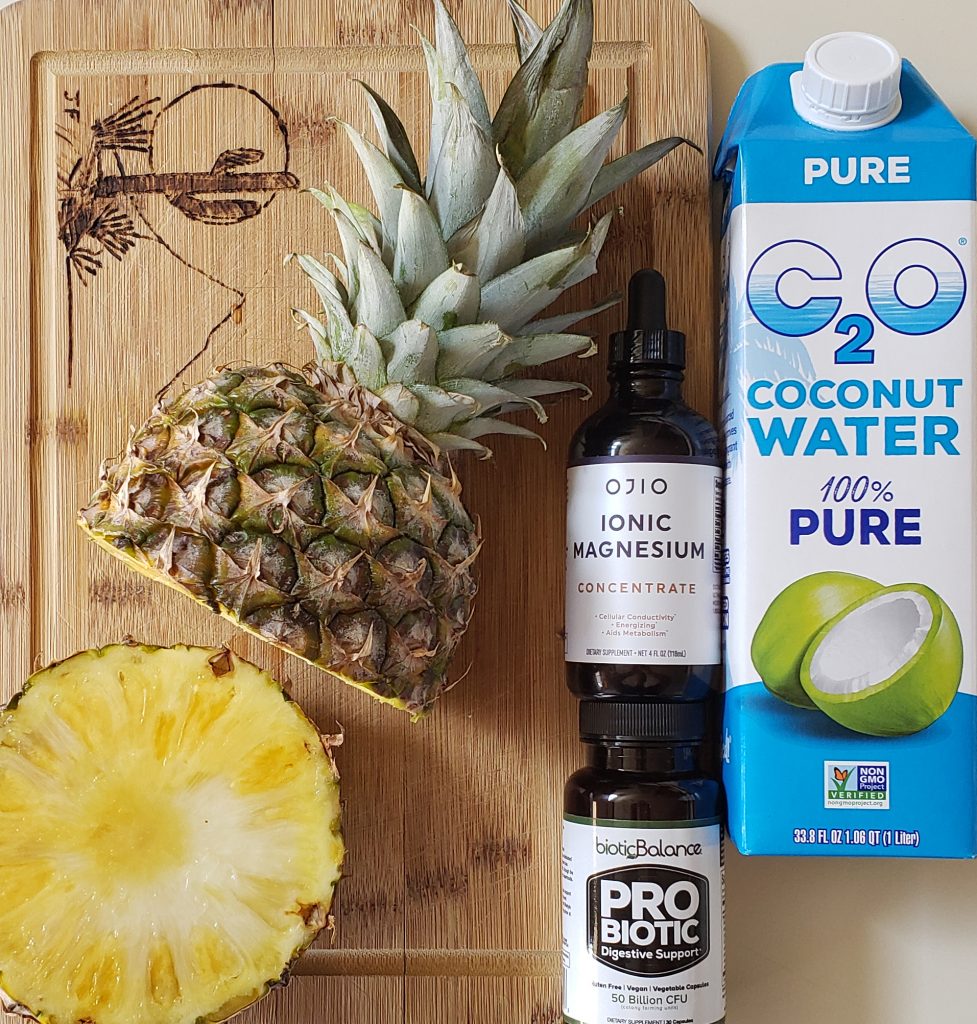 I was having a hard time digesting protein and started looking for protein digestive enzymes…
… when I started researching I found out that all these supplements were simply selling enzymes that come from 2 of the best sources of protein digestive enzymes… pineapple and papaya…
Today I'm going to share with you how to make natural protein digestive enzymes that are way more effective than anything you'll buy out there… AND that will actually make it so you don't need to be supplementing with these enzymes…
Pineapple Coconut Ale
Ingredients
1 Organic Pineapple
1 Liter 100% coconut water
Probiotics
Ionic magnesium (optional)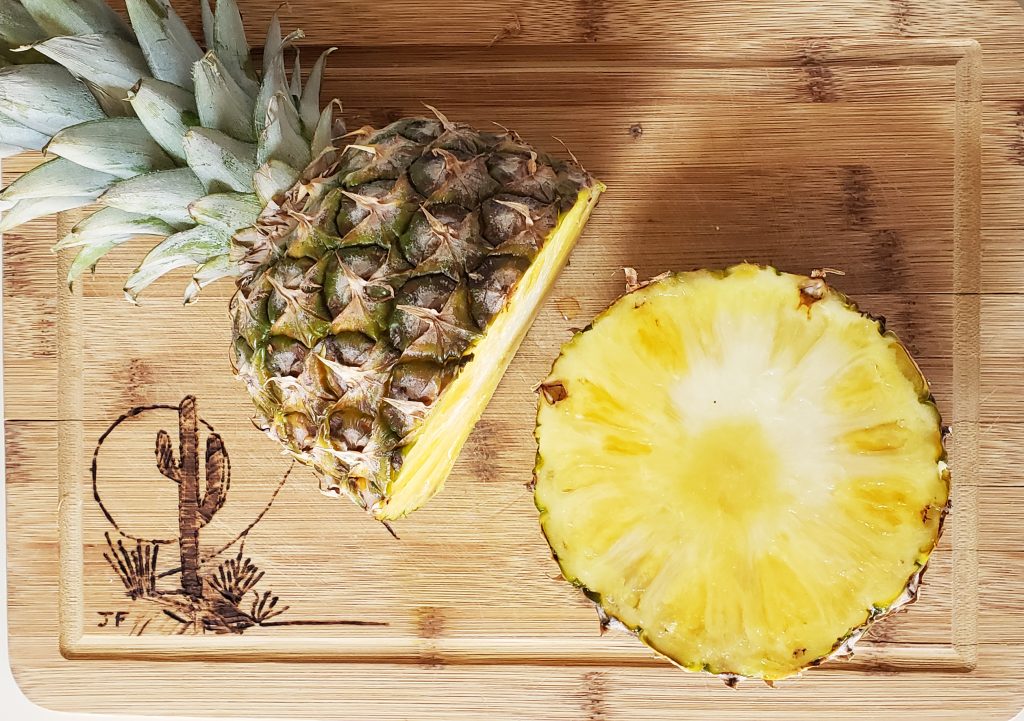 These protein digestive enzymes are made by fermenting pineapple using probiotics…
This makes a non-alcoholic drink that is filled with bromelain which is the protein digestive enzyme in pineapples…
To ferment, you need to look for a ripe pineapple so the probiotics can eat up the sugar…
Ways to look for a ripe pinapple are to look for a yellowish color. The darker green the pinapple is, the less ripe it is…
You can also smell the bottom of the pineapple. The more aromatic and sweeter it smells the better…
Last is to gently pull the center leaves on top… when a pineapple is ripe those come off easy with no force.
How to prepare…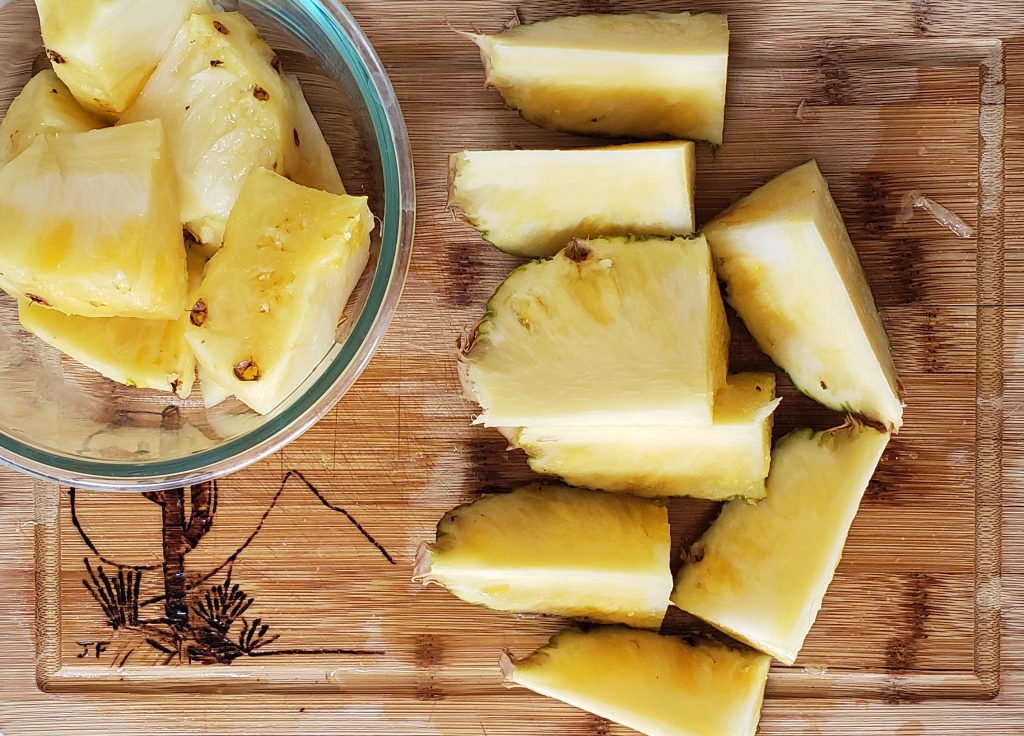 You'll only need about half of the pineapple…
Cut up the pineapple in half and wedges so it fits into a wide mouth mason jar. Leave the skin on for the pineapple that will be fermented.
The other half I remove the skin and save it for later.
#1 Fill a 2 quart mason jar with coconut water about half way.
#2 Open up a capsule of probiotics and dump the powder into the coconut water (discard the capsule) and stir
#3 Fill the jar with pineapple and top it with coconut water so all wedges are covered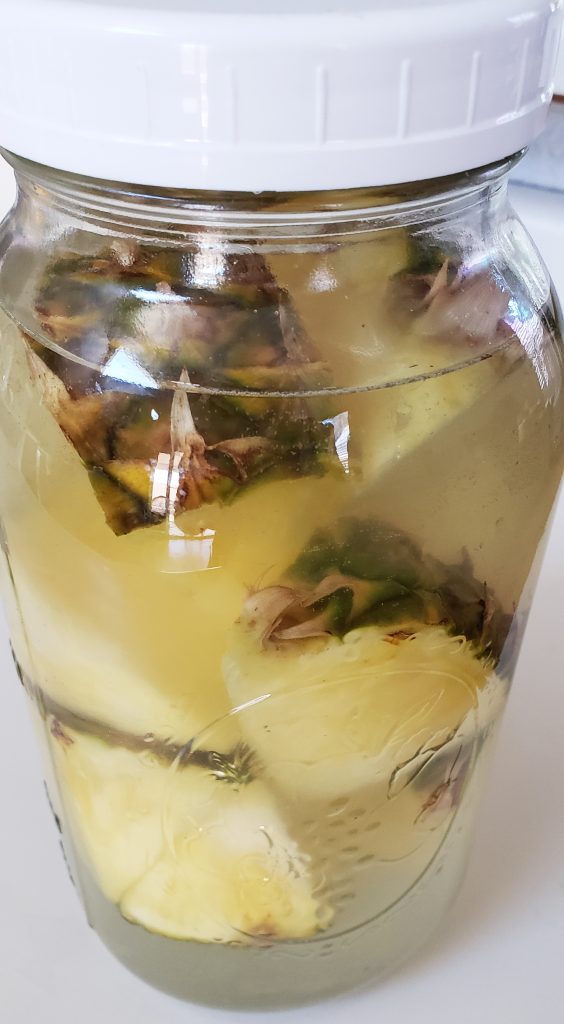 If you put the pineapple wedges in first, it'll be harder to stir in the probiotics so add pineapple last.
Remember to leave room for the pineapple. When you add coconut water, only fill up about halfway. When you add the pineapple, it will be almost full. You'll only use about half of the coconut water… the rest you can just use to hydrate.
You can add 3-5 drops of ionic magnesium. Magnesium helps with digestion, though in this case, the magnesium is to help the probiotics digest and ferment.
This must sit out at room temperature (don't refrigerate).
Don't seal the container. Fermentation will create gas so use a BPA free plastic lid which will allow gas to escape and avoid building up pressure.
It takes about 24 hours to ferment…
You will see bubbles rising to the top as if it were "boiling"… the liquid will turn cloudy… that's when probiotics are most active…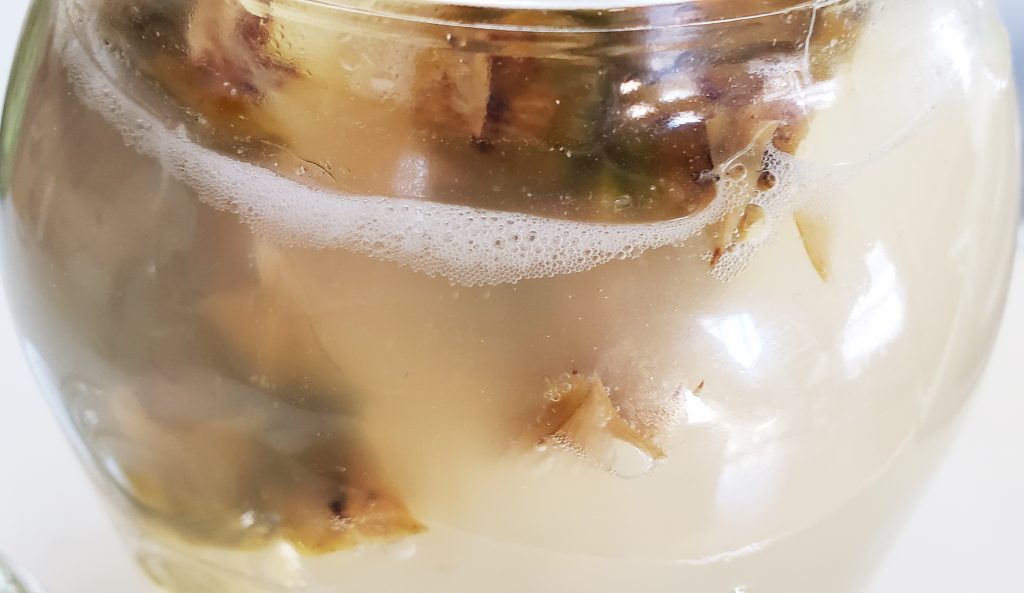 You can drink once fermentation begins to wind down…
When you open you'll let gas out so you won't see much bubble activity after, and that's fine. It'll continue to ferment.
These probiotics will stay good for months.
You can just pour a cup and eat with your meals and you'll notice an improvement in digestion. As you pour out, you can eat the pineapple. It will have a tangy flavor. The longer it ferments the less sweet and more sour, tangy it becomes…
The drink itself will pick up a "buttery" flavor…
You can pour this probiotic drink over your leftover pineapple and let it sit for a couple hours to add more pineapple flavor if you wish…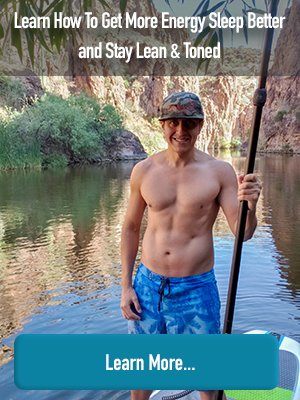 Already have an account? Click here to login