Food is supposed to give you energy…
If you eat food and a few minutes later you are tired in dire need of a nap, then that's a sign that the food you eat isn't giving you the nutrients you need to get energy…
What produces energy in your body is probiotics… probiotics store energy in the form of ATP in their mitochondria…
I learned about energy production when I was learning how to brew beer… this book describes energy production as what happens when cells break up sugars…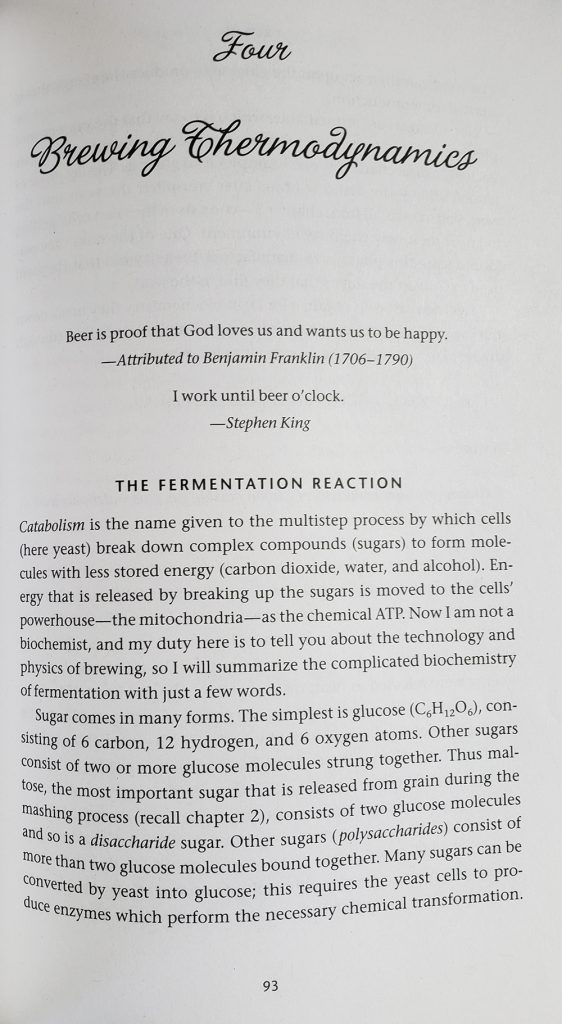 An easier translation is to say that energy is produced when cells eat… probiotics (yeast and bacteria) are cells… and that's key to understand because it's important to know that if you want energy, then you have to feed good cells…
What are the nutrients that feed probiotics and give you energy?
CoEnzyme Q10
Magnesium
Selenium
Zinc
Manganese
Iron
Vitamin A
Vitamin B12
Vitamin C
Vitamin D
Vitamin E
Vitamin K
Calcium
Choline
Folate
Riboflavin
The reason I make this distinction is because one way you can lose energy is by feeding bad cells…
In fact, if you eat and get sleepy after eating, then chances are that you are feeding bad cells instead of good cells…
How do you know if you are feeding bad cells?
It's easy… food that gives you energy is food that helps you grow good cells… food that doesn't give you energy, is food you must avoid because that's the food that allows bad cells to grow to begin with…
The way to differentiate food that gives you energy VS food that doesn't give you energy is by asking, does it have nutrients?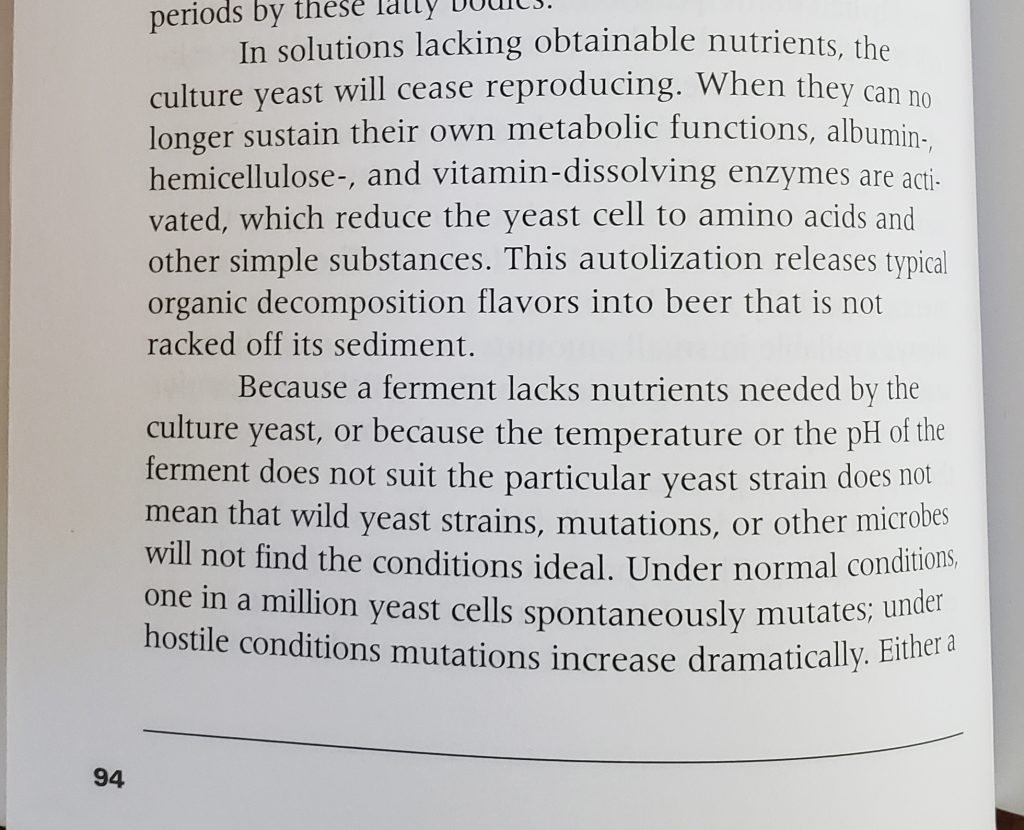 When brewing beer, we know that if a ferment lacks nutrients, then the chances of growing wild yeast and getting a spoiled batch of beer go up…
What spoils a batch of beer are same wild yeast and bad bacteria that we don't want in our bodies… wild yeast like yeast candida, albicans, etc.
If you want more energy, you need nutrients…
Not all foods have nutrients…
When most people think of "healthy food" they almost immediately think of fruits and vegetables…
… but not all fruits and veggies have nutrients…
For fruits and veggies to have nutrients they need to be grown in soil that has nutrients… that's why organic fruits and vegetables are better than conventional fruits and vegetables… but just because a fruit or vegetable is organic, it doesn't mean it's good necessarily… organic is just a step up from conventional… for fruits and veggies to be good, they have to be grown using regenerative farming or biodynamic farming practices… and even better if they are grown from heirloom seeds, but that's more advanced and we'll learn about it later…
This is basically what you are learning yourself as you go through the Beer Diet Project journey… you are following the same practices used in regenerative farming…
You are paying attention to the quality of water, minerals, pH, temperature and probiotics in your gut just like they do for the soil in which they grow food…
By understanding that you need nutrients to grow healthy probiotics in your gut, you are beginning to tell apart real food from fake food…
Although it may be possible to get all the nutrients you need through the combination of different fruits and veggies there is a much easier way to get all of the nutrients you need…
The 2 most nutrient rich foods that have all of the nutrients you need are
#1 Grass fed beef organs (primarily liver)
The only caveat is that blue green algae doesn't have CoEnzyme Q10, so if you are on a plant based diet doing blue green algae only, you have to add coenzyme q10 to get the full spectrum of nutrients you need…
One last thing… just because you eat food it doesn't mean you will automatically get energy… food needs to be digested and absorbed… proper digestion depends on the type of gut bacteria you have currently living in your gut…
If you have gas, bloating, constipation or other digestive issues, then you need to address those issues…
Ideally, you should be able to consume both grass fed beef organs and blue green algae…
This is where things get messy…
I understand diet and nutrition, but I don't know you or your digestive system… all I know is that to get energy, you need to be hydrated, have good vitamin D levels and nourish… how you go about it in a way that works for you is up to you to figure out…
I'm simply sharing with you the understanding that you need nutrients in your diet and where to get them from…
I say this because everyone has an excuse to not eat what they should and I'm not here to convince anyone to do anything… but I acknowledge your struggle… the question is are you open to finding a solution?
The excuses I hear are either because they can't digest food (which I understand because I couldn't either and that's why I started my journey to begin with)… or because some people have beliefs or food preferences like "I'm vegan and don't eat animal products" or "I don't like veggies so I won't do blue green algae"…
Truth is… (assuming you are already healthy) that you can be on a nose to tail carnivore diet and get nutrients from grass fed beef organs only and be fine… just like you can be vegan and get nutrients from blue green algae only… how long can you go on a strict nose to tail carnivore or vegan diet only is up to you to figure out… I've explored that myself and have found I do better with a combination because to me, food is a tool and health is a skill…
Beef organs and blue green algae don't work the same… if you have gut issues, then the choice of food shouldn't be based on what you like or believe, but rather what you need…
That being said, the choice is ultimately yours…
For this step of the program, the goal is to get nutrients… pick one that works for you… either grass fed beef liver or blue green algae + coenzyme q10… either choice will address any nutrient deficiency…
This is the energy jumpstart challenge because this completes everything you need to feed and grow probiotics…
You have learned to hydrate your cells…
You have learned to charge the cells with vitamin D…
… and now you have all of the nutrients needed to feed the cells… coenzyme q10 is like the switch that powers on the cells…
So if you've hydrated and raised your vitamin D levels, then you should feel an energy jumpstart by giving nutrients to your cells…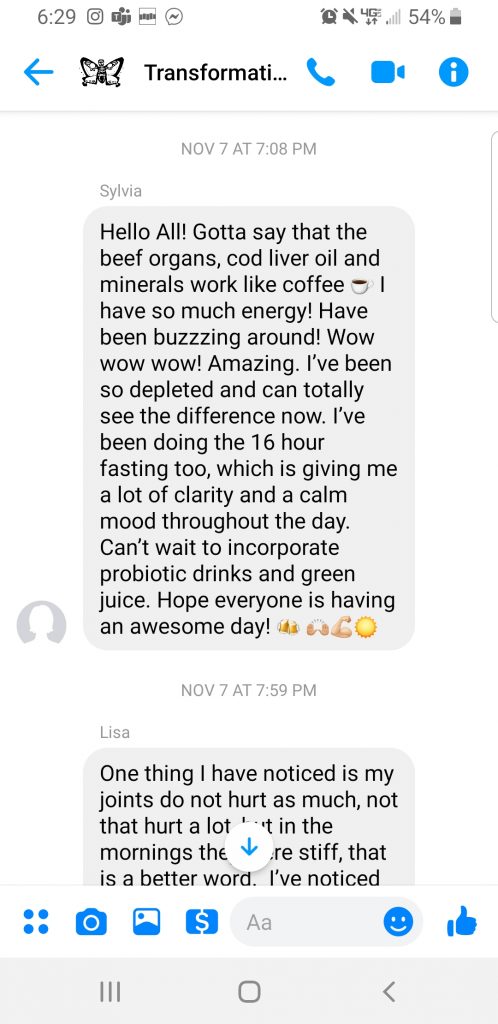 This completes the basics when it comes to what to eat…